Macon Georgia!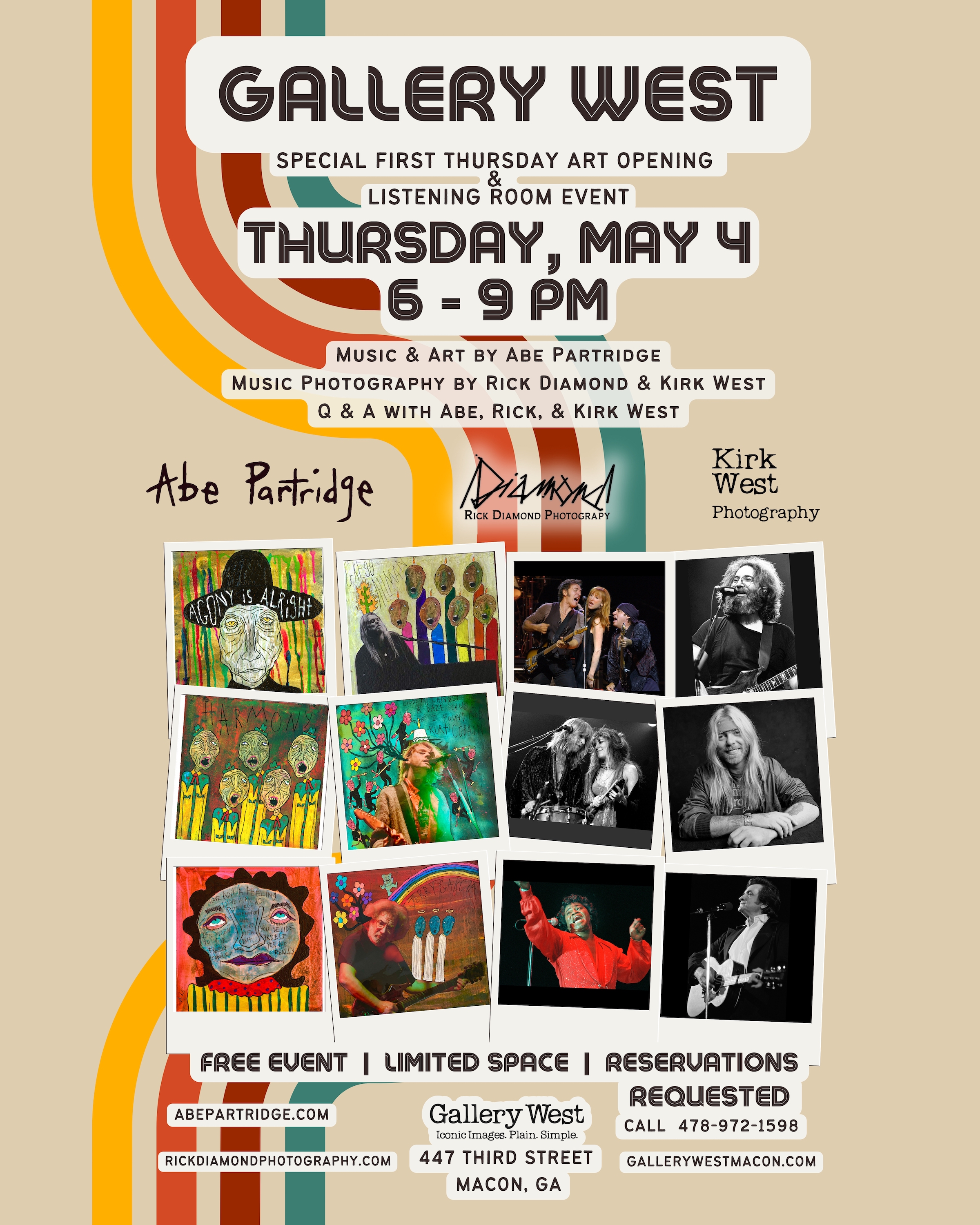 Come on over and join Kirk West, Abe Partridge, and me in Macon, GA!
Enjoy music and art by Abe Partridge.
The event is FREE but you need to call for reservations
I'm honored to be a part of this gallery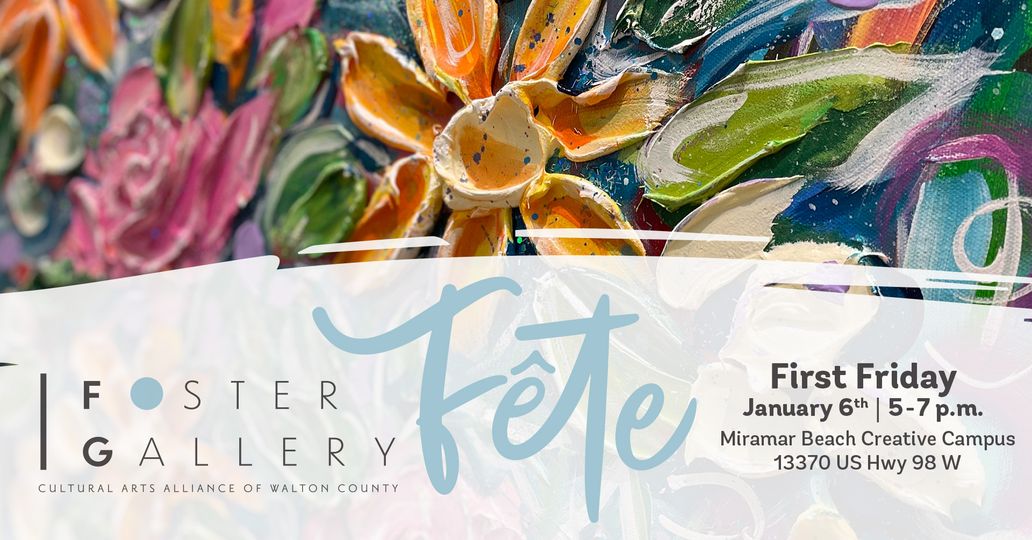 Come see my photography from as far back as 1970. Show opened on 01-06-2023 will be there for 4 months.
Miramar Creative Campus. 13370 US HWY 98 W. Hope I see you there. 30A Songwriters Festival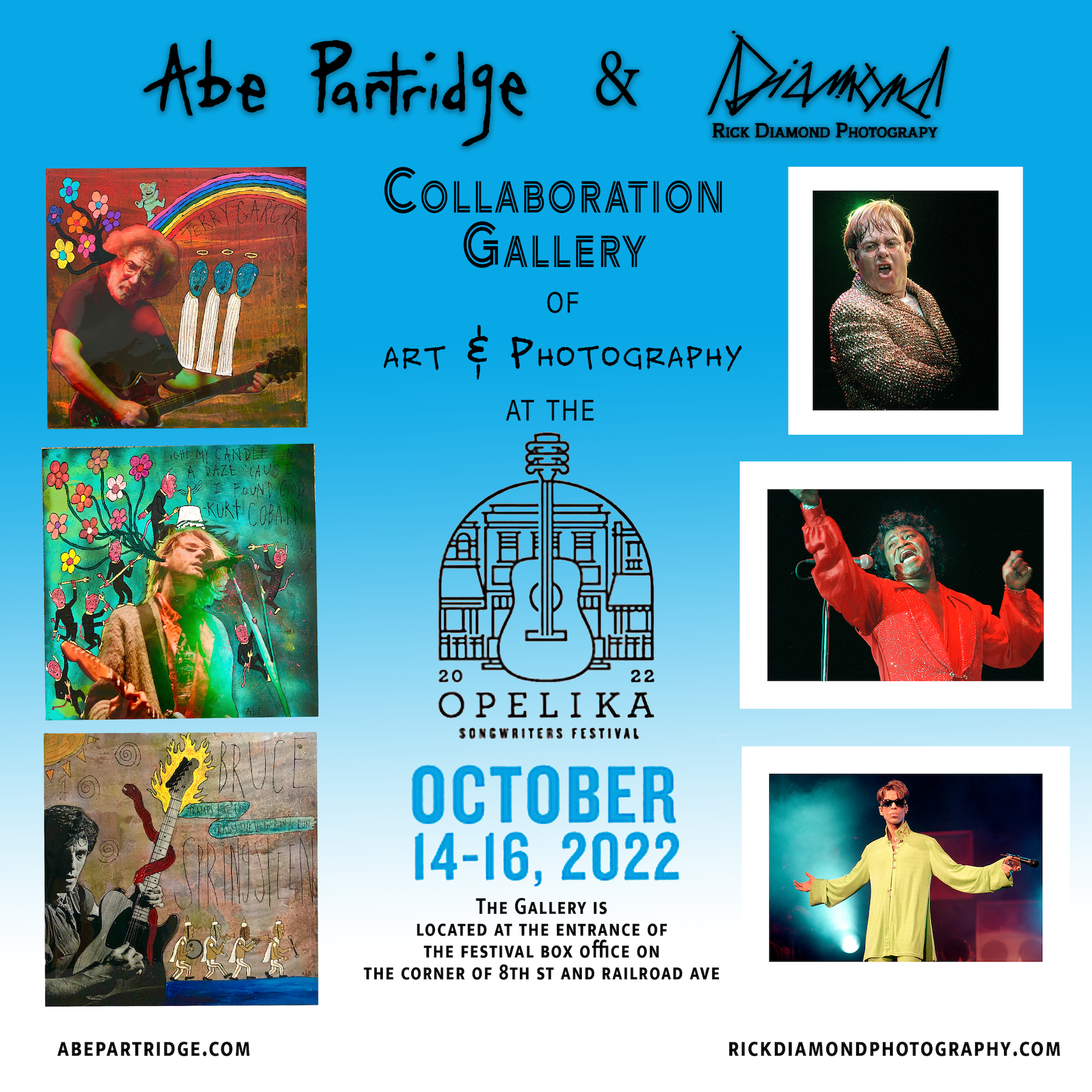 Paintings are available and for sale during the Opelika Songwriters Festival. To purchase a painting, click on the image above, complete the checkout process, and pick the painting up at the end of your time at the festival. Must show ID and proof of purchase.
_______________________
Meeting Abe...
5-6 years ago I read a story Tony Paris wrote in Creative Loafing. Turns out Abe was playing at 30a Songwriters Festival. I am one of the staff photographers at 30a. We met, talked, and I saw him live. I bought a couple CD's and several /Mixed Media paintings, then bought some more. I believe I own around 30 of Abe's paintings. We chatted one day after and I noticed he was doing amazing work on everything from a bottle to a banjo. I asked if would he like to paint on Lou, Bruce, Rotten, and others. He said, "yes!" So here we go...
Can't wait to see what you all think.
That's it,
RD
_______________________
Abe's mixed media art is made with roofing tar that is thinly applied to plywood, musical instruments, old damaged vinyl records, and whatever else he can stick tar on. It is cured for 30 days then he carves his images in the tar with a screwdriver or an ice pick. Finally, he paints the tar with acrylic paints and seals it with a clear gloss acrylic sealer.
In this collaboration, Abe uses his technique as well as adds in Rick Diamond's photographs, sealing them with epoxy resin.
For more info. on Abe's artwork go here https://abepartridge.com/art 
https://facebook.com/events/s/foster-gallery-first-friday-fe/628482322365138/
Abe and Rick Collaboration Paintings
While many of my images go back to the 1970s and are from Negatives/Film, scanned, digitized then photoshopped some are from digital files. ALL are printed on acid-free archival paper and signed by me. If framed they have museum glass.